Whilst we figure out the final details (no shit) of the Mushuganas retrospective, we've some sad news that we feel should be acknowledged. Granted, this isn't "news" at this point, but we here at Beercan want to pay some electronic homage to the late, great Dom DeLuise, one of the greatest character actors of all time.
"Treasure? Bath? Treasure? Bath? I'm going to have a Treasure Bath...Treasure Baaaaaaath!!!!"
or better yet...
Pay yer respects to..."Him."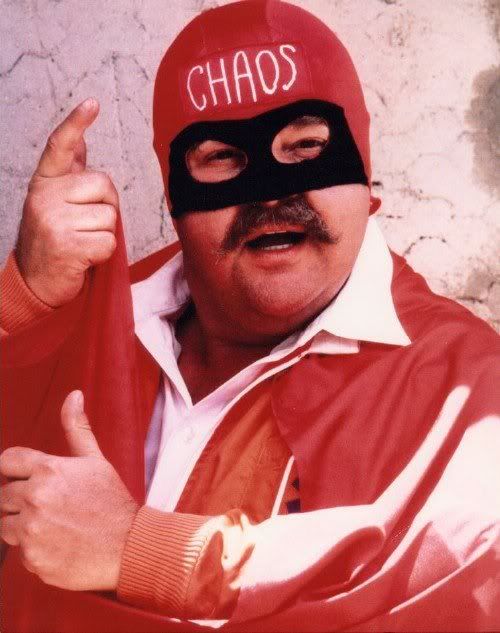 On a side note of gloomy death, I recently purchased a pair of cowboy boots and admittedly, I'm a Yankee. I've already gotten a boatload of shit from my friends about being from Illinois and wearing cowboy boots. First of all, fuck them. Secondly, cowboy boots are slyly stylish as fuck and encourage moseying, which is always better than the fast-paced walking that Yankee dress shoes lend themselves to.
But back to the gloomydom, after a few months of wearing these boots, every passing second fills the wearer with an increasing urge to emulate the late, great Terry "Bam Bam" Gordy and peel said boots off (preferably the left one) and absolutely drygulch the nearest pretty boy, Von Erich-looking clown. Or really anyone within bootshot. Seriously, there's something about the heft of a boot that makes you want to win a 6-man World Tag strap in the most illegal way possible.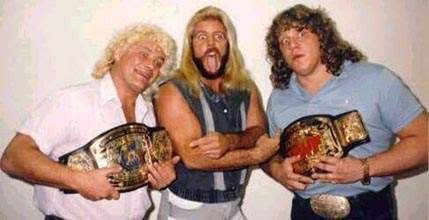 Rest in peace, you fantastic, influential, violent, weird, occasionally-effemintate, chubby freaks.
Beercan